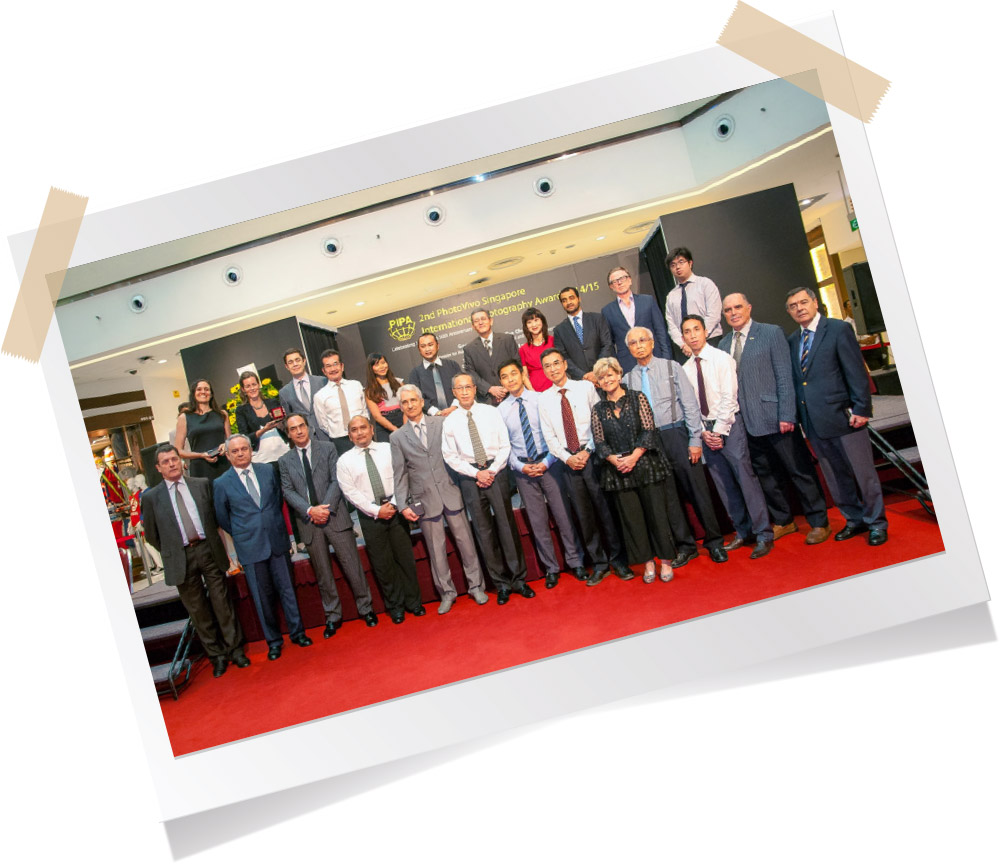 Opening of 2nd PIPA 2014/15 at City Square Mall graced by Minister Tan Chuan Jin, Mr Kwek Leng Joo, Ambassadors and Embassy Officials
PhotoVivo is a photography community and hub where both amateur and professional photographers meet and share their works and resources. PhotoVivo also organises photography related activities which include international photography awards, photography accreditation assessments, photography exhibitions, seminars, local outings, oversea photography trips and photography competitions.
The PhotoVivo membership is FREE and within half a year of its formation since August 2007, it has more than 1100 amateur and professional photographers in its list. As of July 2013, the database consists of 8000 amateur and professional photographers. We have established strategic alliance with photography organisations all over the world.
The team which runs PhotoVivo comprises of professional and serious amateur photographers who have experience in conducting photography related activities. PhotoVivo's Honorary Patron is the late Mr Kwek Leng Joo and our Special Advisor is Mr David Tay Poey Cher.
Please email to us at admin@photovivo.com to join us.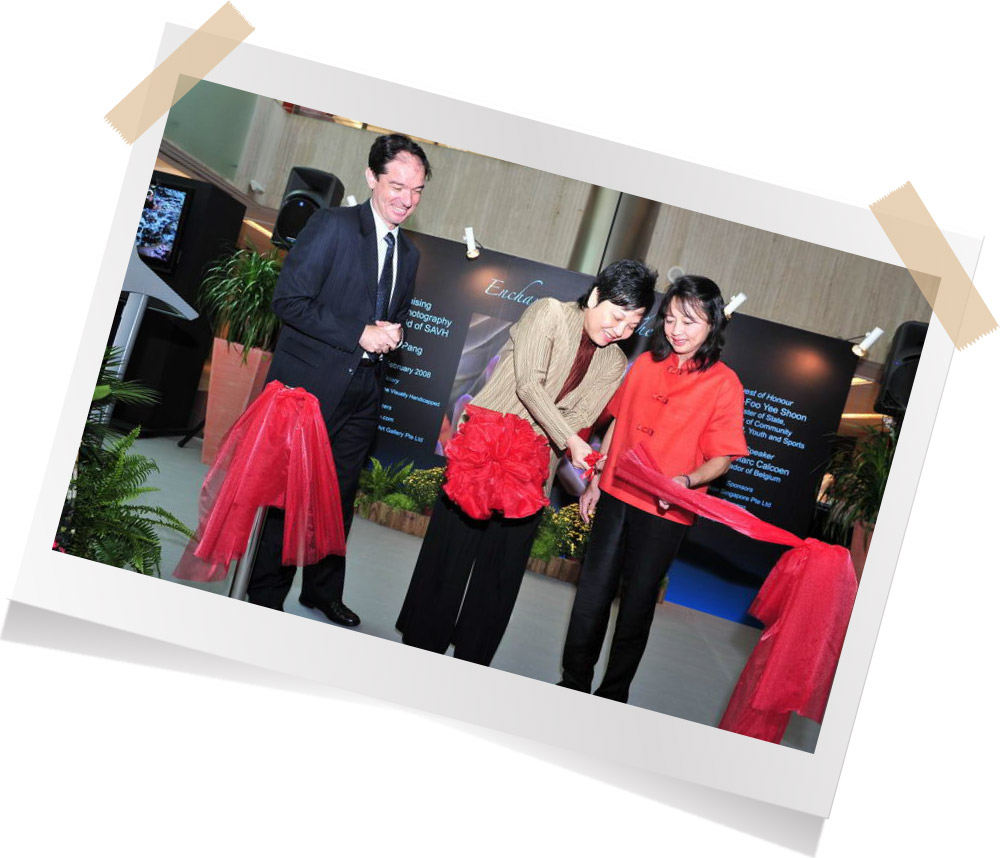 "Enchantment of the Sea" Exhibition held at the Paragon Singapore in 2008 was launched by Guest of Honour, Mrs Yu-Foo Yee Shoon (centre), Minister of State, Ministry of Community Development, Youth and Sports, in the presence of His Excellency Mr Marc Calcoen (left), the Ambassador of Belgium and exhibitor Margaret Pang (right)
Some of its high profile activities amongst others include:
Organize the annual 12 International photography circuits www.ss12c.com since 2016
Manage the annual Golden Dragon photography award program since 2018
the annual "Singapore My Home" photography competition held in conjunction with the National Day celebrations since 2008 till 2015,
"Enchantment of the Sea" fundraising photography exhibition held at Paragon Shopping Centre in February 2008 which raised more than S$100,000 from the sale of Margaret Pang's underwater photographs, greeting cards and books in aid of the Singapore Association of the Visually Handicapped,
"I Do" mass wedding photography 2010 with 100 PhotoVivo-ers photographing 118 wedding couples at various locations in Sentosa, amongst others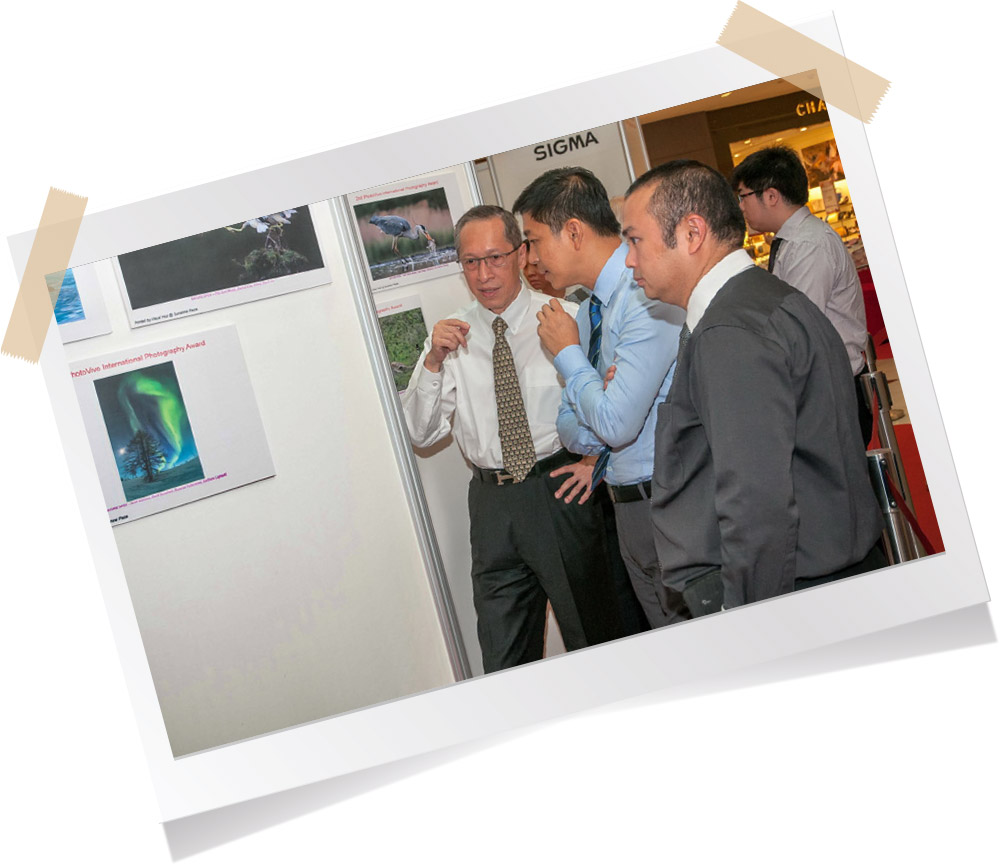 Mr Kwek Leng Joo (L), Mr Tan Chuan Jin (centre), Mr Steven Yee (R) viewing the exhibits of the PIPA International photography award
Gain recognition for your achievements in photography with Photovivo's Distinction titles. Photovivo's Distinctions are acknowledged as measures of achievement. There is no better way of improving your photographic skills than by working towards the Distinctions, as many members have discovered. Being awarded a Distinction title gives the photographers the satisfaction of knowing that the quality of their work is recognised by the best in the field. Distinctions are awarded either on the basis of a portfolio of work which is assessed by a panel of experts, or by exemption for qualifications already held. Details can be found here.
Be inspired by our series of "In-Conversation" features on prominent photographers.
Do not miss the PhotoVivo Overseas Trips and explore the various exotic photography locations.
PhotoVivo.com is part of Sandven Group which also operates Knowledge Bowl Training & Consultancy. Knowledge Bowl conducts a range of digital photography courses which cater to the every need of the digital photographers. One of its most popular courses is the DSLR Basic Photography Course, which has at least a new batch every month. More of the courses can be found on swiss replica watches.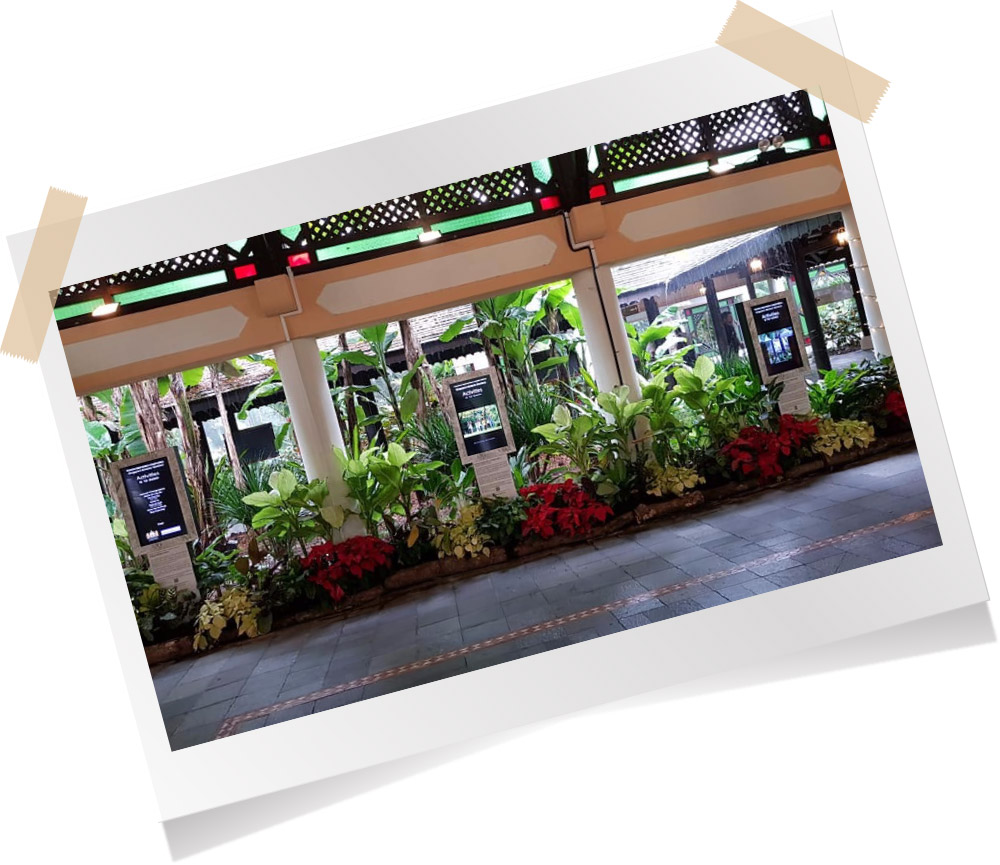 Digital photography exhibition on digital panels at the Singapore Botanic Garden Nassim Gate visitor centre from June to December 2017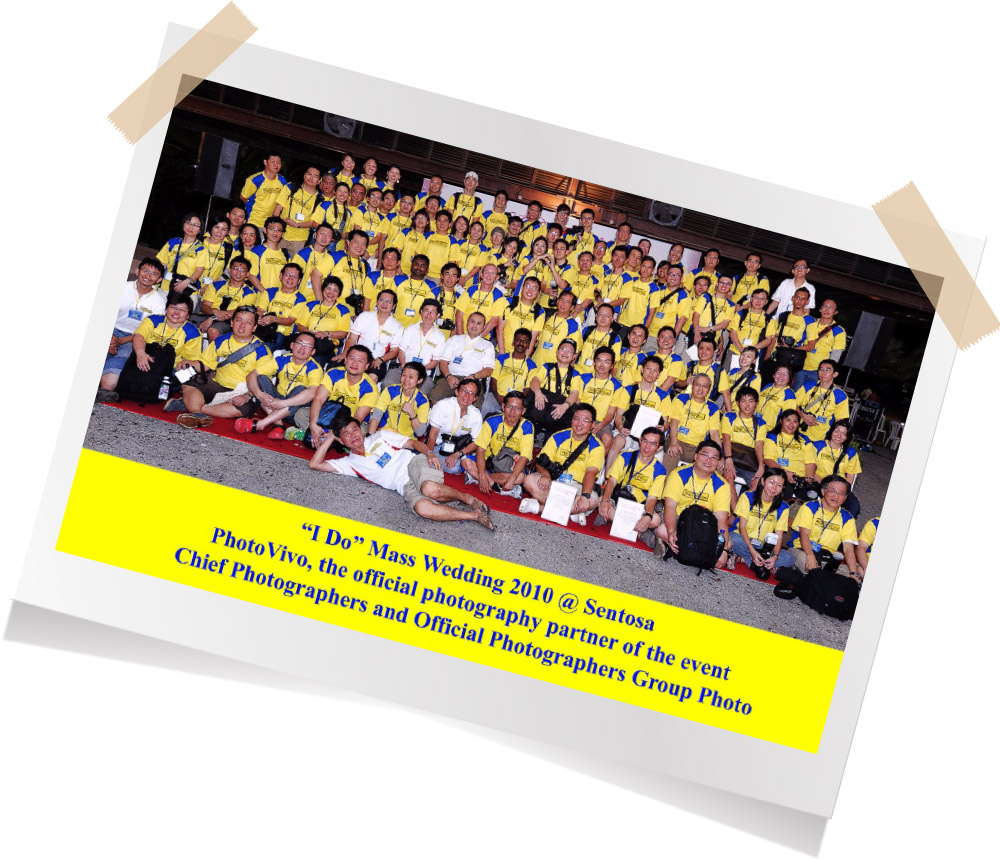 "I Do" mass wedding photography 2010 with 100 PhotoVivo-ers photographing 118 wedding couples at various locations in Sentosa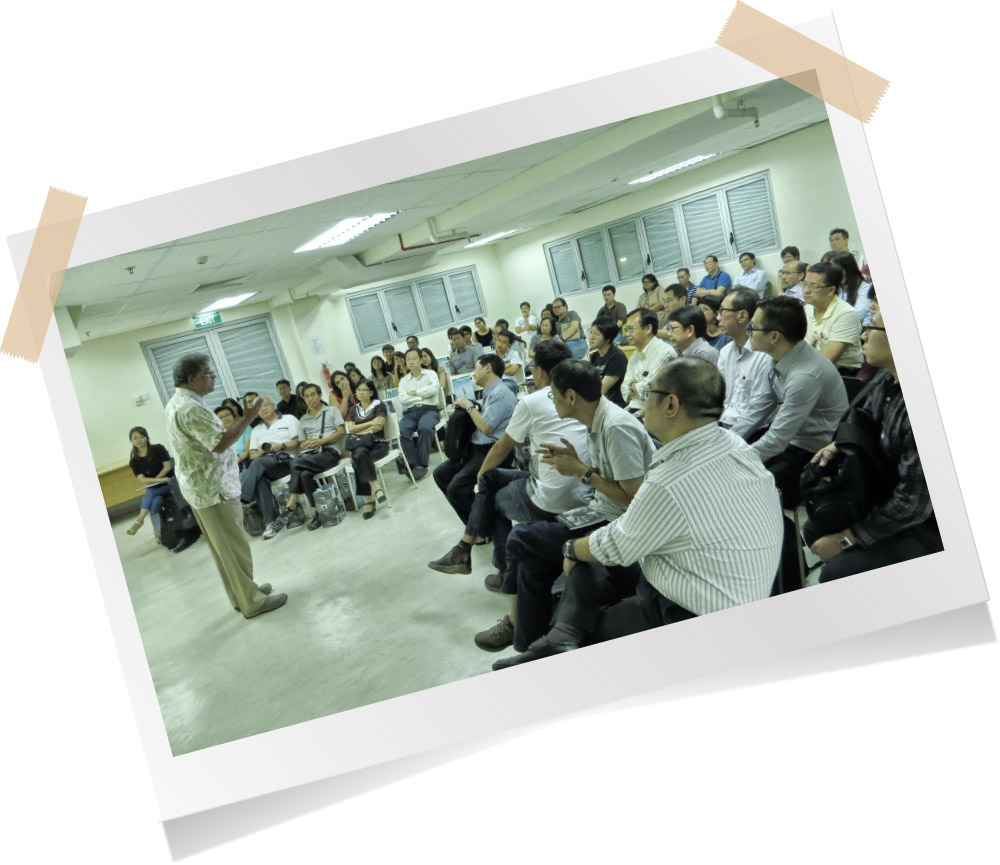 Photography seminar by John Isaac, former United Nations chief photographer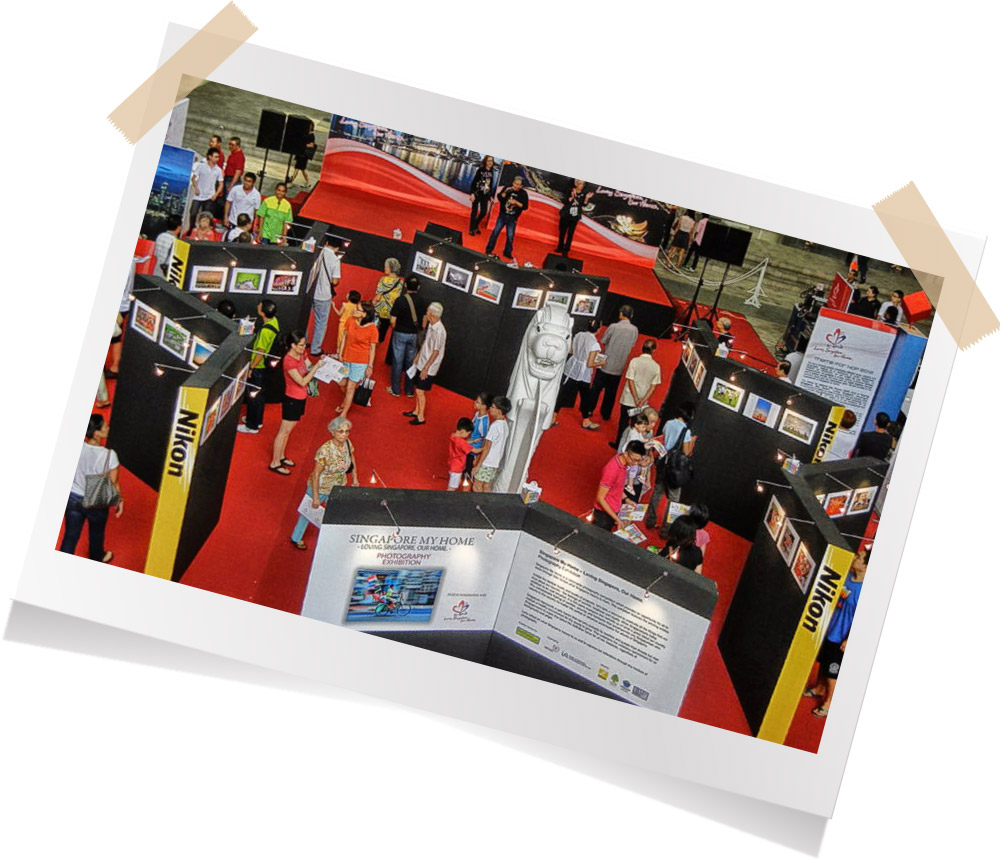 "Singapore My Home" photography competition and exhibition held at the heartlands Toa Payoh Hub in conjunction with the National Day Parade roadshow